Jury
Athanasiadis Thanasis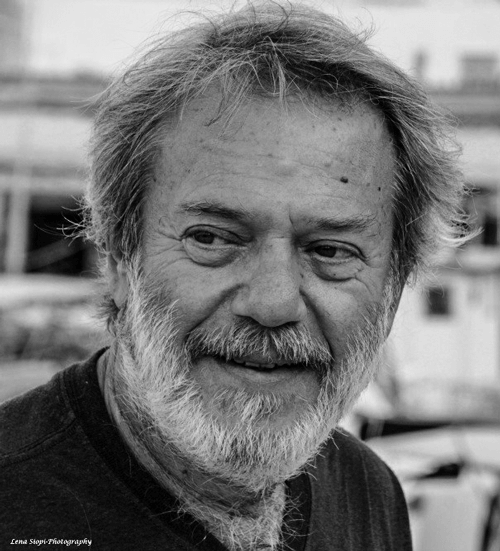 Thanasis Athanasiadis is a freelance photographer. He was born in Thessaloniki in 1955, where he lives permanently. He is a retired banking employee, economist, with a Master in Banking Economics.
He has been actively involved in photography since 1990 and 1999 he became member of the Photography Center of Thessaloniki and he was member of the Board of Directors for three years, where he remains as member.
In 2001-2005 he founded the Photographic Group Atropos with activities one group exhibition and photographic cooperation with the Municipality of Panorama in the social program Home help, related to the elderly.
In 2014, he founded the Creative Photo Team P31
where he gave photo lessons for two years and with activities twelve group exhibitions, three solo exhibitions, two full-day artistic events and participation in cultural events in Thessaloniki.
He has presented four solo exhibitions and has participated in sixty group exhibitions in Greece - and three international in Serbia (Ecological Reality), Bulgaria (Aspects of Balkan Photography - 2016, Sofia) and Nicosia in Cyprus (Urban Landscape - our city) as well as many artistic and cultural events nationwide (Xanthi Cultural Week 2012, Poetry Nights 2013 & 2014, Influence Festival Karditsa 2015).
He won the 3rd prize at the Panhellenic Photography Competition: thefaces.eu 2018
He participated in the 6th Open September Athens 2017.
He attended seminar by Michael Ackerman.
He participated with two photos in the 2015 Artistic Diary and wrote in the magazine Photographer, as a photo judge.
Posted on grafomichani.com in the Light and Writing column
He participated in the jury for the photo contest of the Axios Delta.
His photos were distinguished in the international View Bug photographic community from where he was nominated as guest judge.
Mini portfolio is posted to the international photographic community 'exibartstreet.com
He presented at an open photo meeting in Thessaloniki two of his works: Travel Photography, and My street photo.
He organized and coordinated the presentation of 5 photographers.
He edited many photographic exhibitions.
He was a co-organizer, artistic curator and participated in the group exhibition of Greek photographers PHOTOGRAFISTAS I and PHOTOGRAFISTAS II that toured Greece.
Manages the pages
https://www.facebook.com/clicksandmomentsphotography/
https://www.facebook.com/Tag-fotografia

 
Email : 
thanasis_athanasiadis@yahoo.com 
athanaga@gmail.com


http://thanasisathanasiadis.wix.com/-photography
https://www.youtube.com/channel/UCqO9QSKX0wfCO4-3Qy4dUaQ/videos?view_as=subscriber
---
Back